WELCOME TO THE PERFECTION BRIDAL!
Perfection Bridal is Based in Dubai, a well-reputed French boutique agency where fashion meets beauty. The boutique was established in 2021 with an aim to deliver high European-style quality bridal dresses at quite affordable prices. We are a team of committed designers that always work hard to maintain the name of Perfection Bridal.
Further, we are known for our excellent quality ready-to-wear bridal dress collection along with a range of bridal accessories, jewelry, veils, boxes, robes, etc. Our target is to maintain the standards of beauty by selling gorgeous French-style ready-to-wear bridal dresses.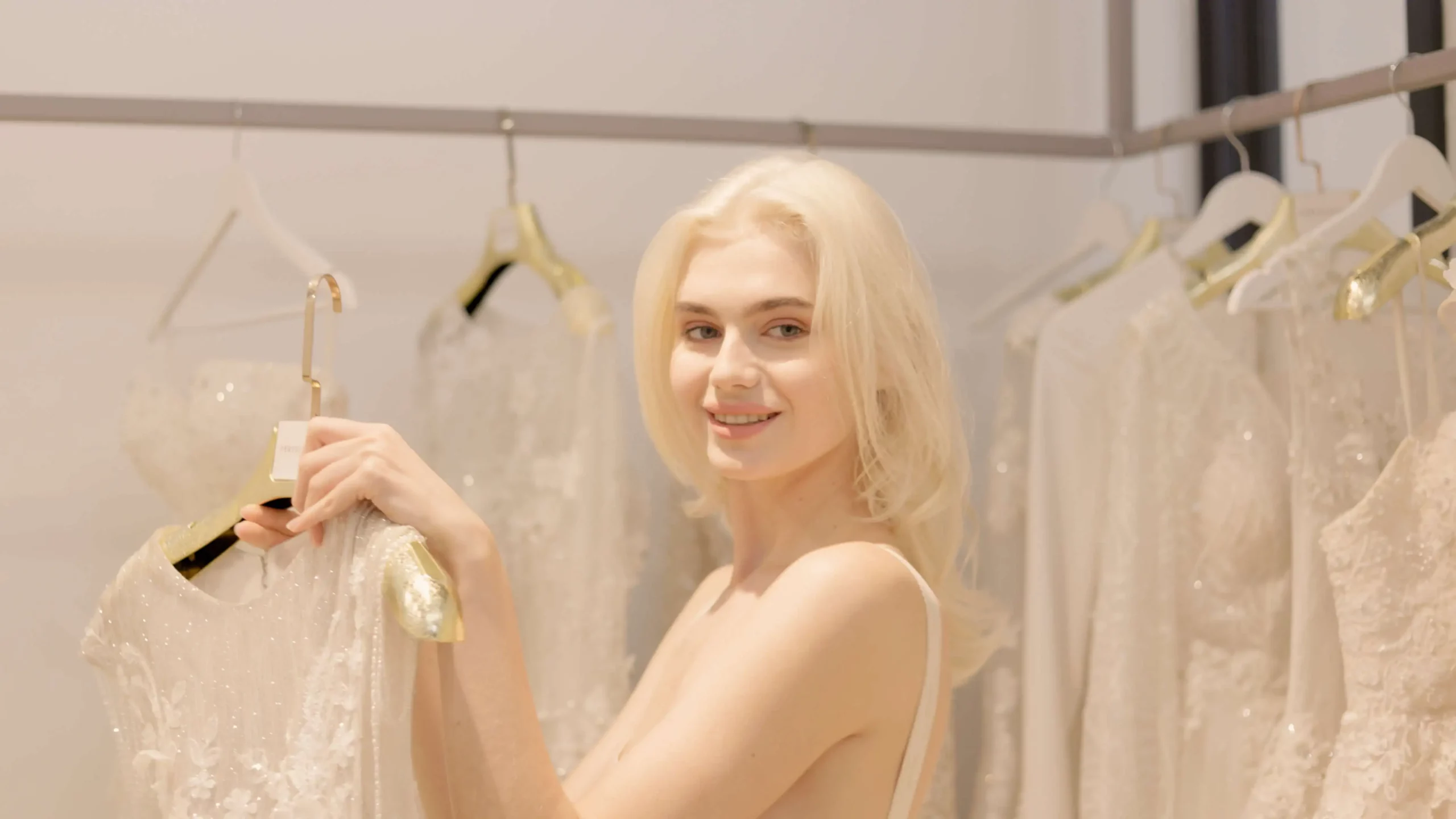 We aspire and bring the best to gorgeous women. Fortunately, they get a chance to shine on their day wearing our top-notch bridal gowns that make them look fabulous. If your wedding is near and you are looking for an exceptional wedding dress, and other stunning accessories to make your day memorable, make Perfection Bridal your ultimate destination to change your appearance. Our promising staff always helps brides-to-be in choosing their custom-made European-style outfits.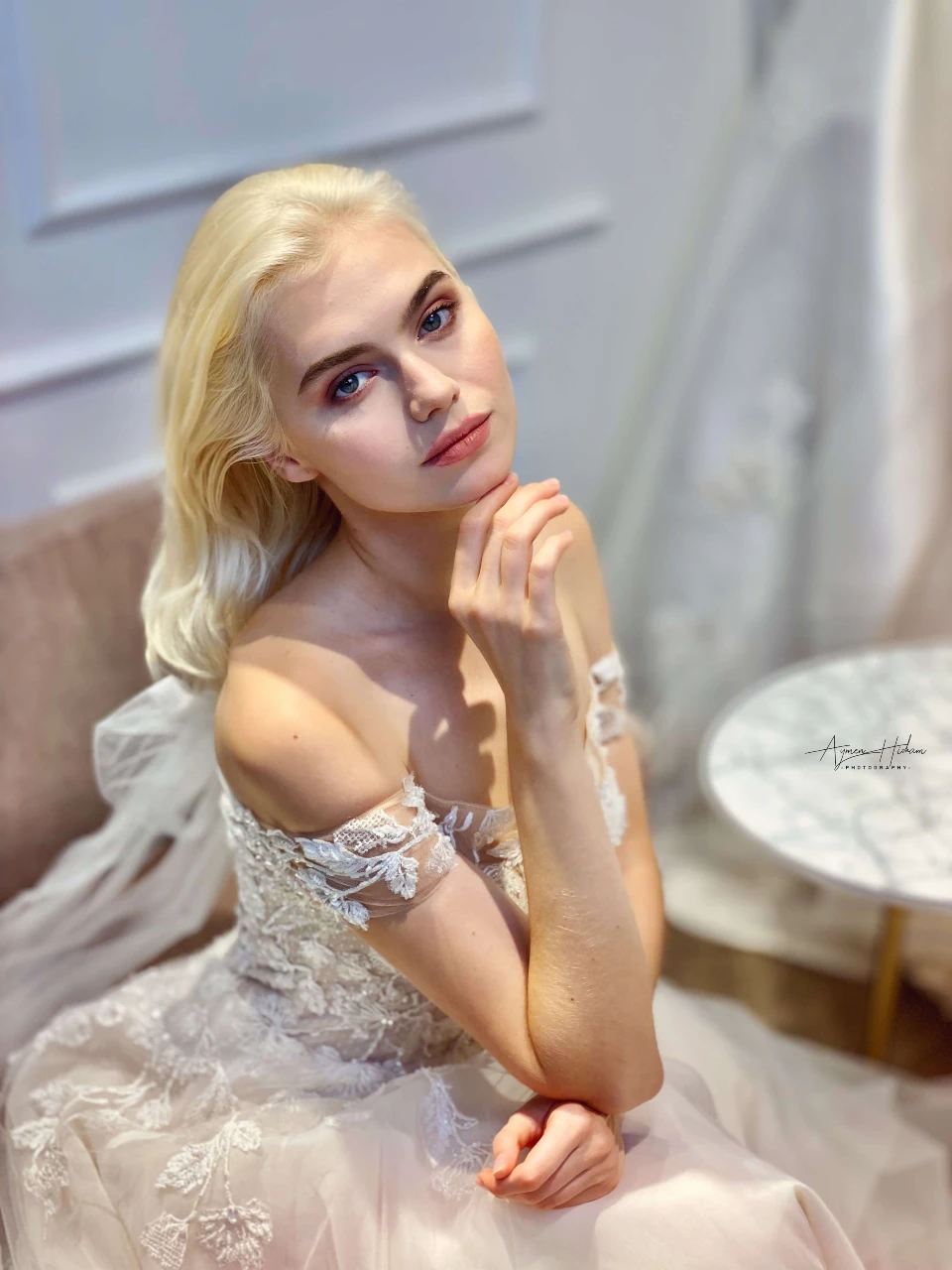 Thankfully, our brand has earned an admirable reputation in UAE, as we've got an amazing response from brides that love to wear fine quality dresses made of exceptional fabric. Without any doubt, our intellectual crafters bring a classic touch to the dresses that no one else does in the town. They know how to give an aesthetic touch to the dresses, so that ladies may realize their worth when choosing our brand.
We take pride in craftsmanship, as we deal in dresses suitable for all sizes covering long sleeves and plus sizes that show the caliber and talent of the designers working for our company. With their untiring efforts and hard work, we have become a recognized brand that brings a prestigious European collection to Dubai for brides and bridesmaids at amazing prices.
For the perfect selection of wedding dresses, you can find a unique collection at our store that no one else offers irrespective of massive competition in the market. We bring everything for a bride under one roof whether it comes to superb quality dresses, jewelry, or accessories; we are the leading choice in Emirates that come with a captivating collection for brides.
Our consultants are here to book your order! Make sure, you place an order before 3 months to give our designers time to do a terrific job. They are creative, so give them some time to create magic for your special day. If you want to look marvelous on your dream day, book Perfection Bridal to get sensational bridal dresses ready.
Book now before it gets late!
Let our designers make it a special day for you!
Sarah Ma
February 27, 2021.
I had a very pleasant time thanks to the team that was very caring. They have a wide choice of dresses. They were able to meet my expectations in the choice of the dresses offered. I was able to find the dress of my dream for the big day. For having done several places in Dubai, Perfection Bridal was the best choice. I recommend highly.
Lillia Chibah
February 27, 2021.
The service provided was excellent, Nadia was super responsive and always there to help and advise. The collection is very nice and elegant! I strongly recommend @perfection bridal dubai. Thanks again for your precious help!
Lina Fel Couzina
July 28, 2020.
I bought my wedding dress from this store, quality is amazing i strongly recommend this shop for all brides
Maryam Al Ogaidi
May 15, 2019.
I strongly recommend this store, the specialist there is patient, understood exactly what I wanted and was very helpful. I had already bought a wedding dress from Germany months before my wedding, the more I looked at it the more I had doubts, until few weeks before my wedding I panicked and decided to change it! Luckily, I found Perfection Bridal through an online search, booked an appointment and went for a fitting ONE WEEK before my wedding. The selection they had was simply amazing. The dress I picked needed absolutely no alterations it looked gorgeous and it was VERY affordable.
Kind and professional
Noor Husami
May 14, 2019.
The name of the place suits the experience very well, perfect. They have lovely pieces within convenient pricing. Anna was amazing to work with, as she is very professional and passionate, and knows how to make a customer happy. Recommended to all ladies out there!
Amna Robert
May 14, 2019.
I had an amazing extremely friendly experience In very short term I found my dress and it was fixed for my own adjustment at time.. very helpful staff and lovely dresses Could be more thankful to perfection bridal team and tailors

OUR OPENING HOURS : 10AM-10PM