WELCOME TO THE PERFECTION BRIDAL!
Perfection Bridal is Based in Dubai, a well-reputed French boutique agency where fashion meets beauty. The boutique was established in 2021 with an aim to deliver high European-style quality bridal dresses at quite affordable prices. We are a team of committed designers that always work hard to maintain the name of Perfection Bridal.
Further, we are known for our excellent quality ready-to-wear bridal dress collection along with a range of bridal accessories, jewelry, veils, boxes, robes, etc. Our target is to maintain the standards of beauty by selling gorgeous French-style ready-to-wear bridal dresses.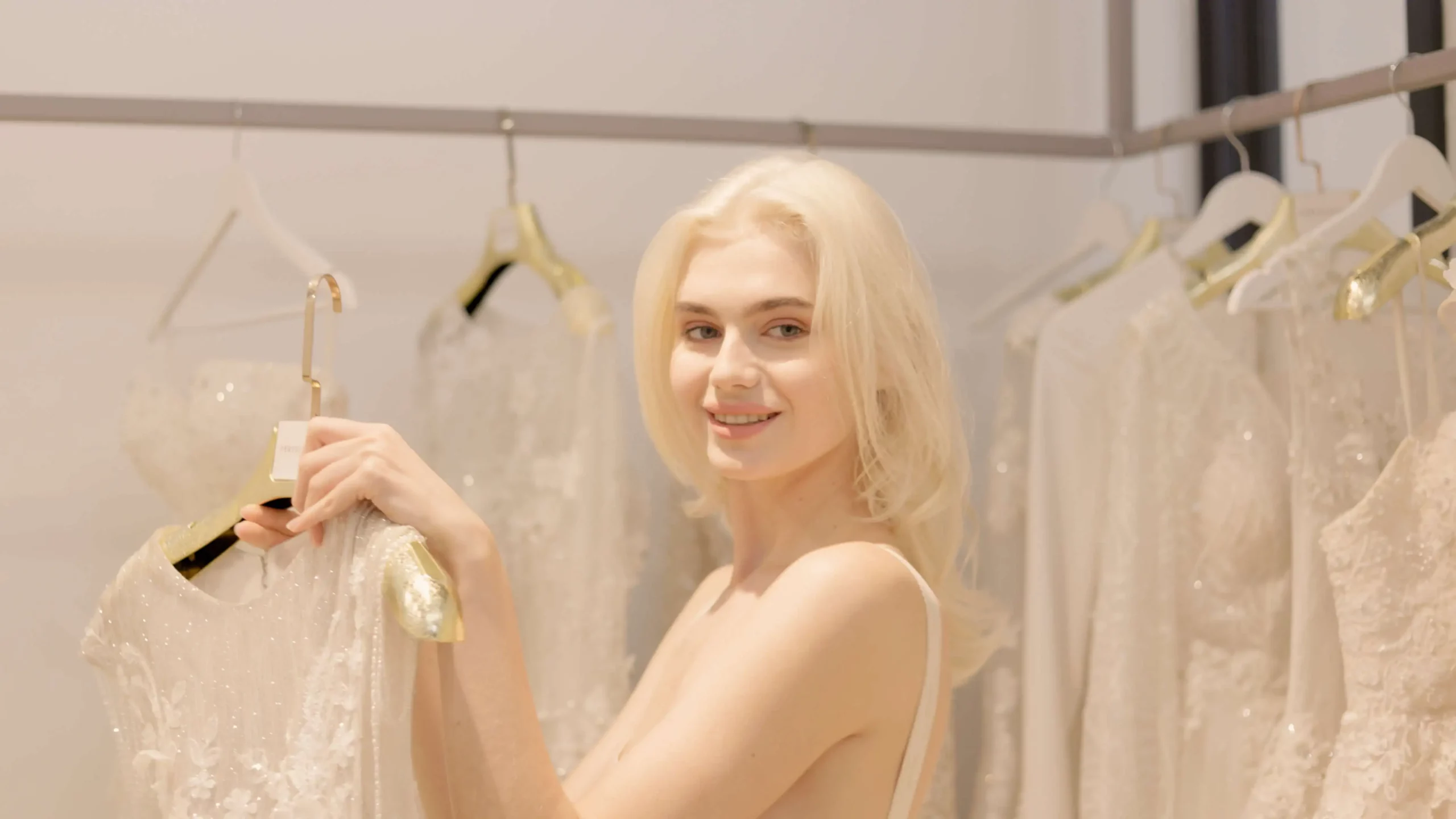 We aspire and bring the best to gorgeous women. Fortunately, they get a chance to shine on their day wearing our top-notch bridal gowns that make them look fabulous. If your wedding is near and you are looking for an exceptional wedding dress, and other stunning accessories to make your day memorable, make Perfection Bridal your ultimate destination to change your appearance. Our promising staff always helps brides-to-be in choosing their custom-made European-style outfits.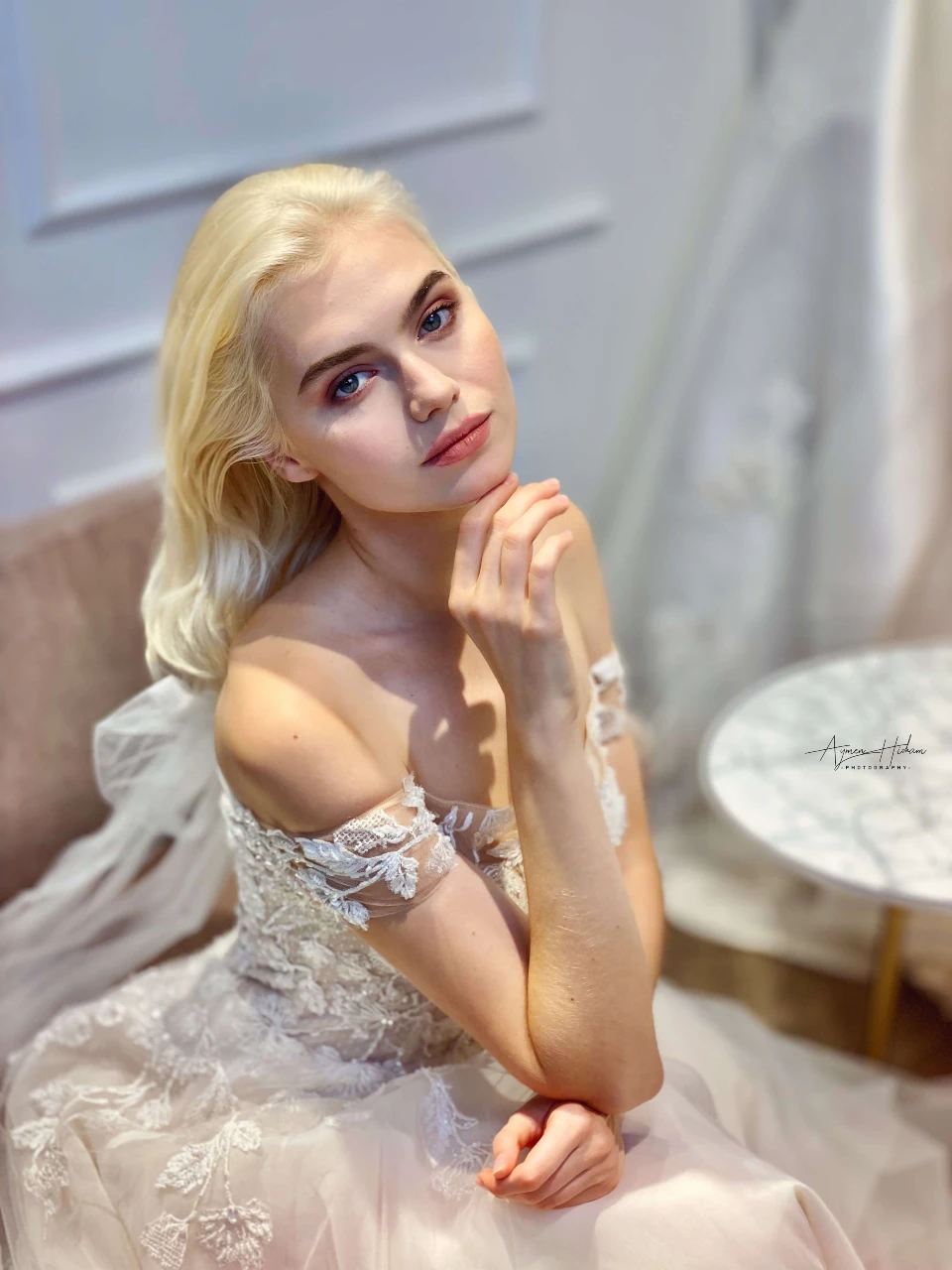 Thankfully, our brand has earned an admirable reputation in UAE, as we've got an amazing response from brides that love to wear fine quality dresses made of exceptional fabric. Without any doubt, our intellectual crafters bring a classic touch to the dresses that no one else does in the town. They know how to give an aesthetic touch to the dresses, so that ladies may realize their worth when choosing our brand.
We take pride in craftsmanship, as we deal in dresses suitable for all sizes covering long sleeves and plus sizes that show the caliber and talent of the designers working for our company. With their untiring efforts and hard work, we have become a recognized brand that brings a prestigious European collection to Dubai for brides and bridesmaids at amazing prices.
For the perfect selection of wedding dresses, you can find a unique collection at our store that no one else offers irrespective of massive competition in the market. We bring everything for a bride under one roof whether it comes to superb quality dresses, jewelry, or accessories; we are the leading choice in Emirates that come with a captivating collection for brides.
Our consultants are here to book your order! Make sure, you place an order before 3 months to give our designers time to do a terrific job. They are creative, so give them some time to create magic for your special day. If you want to look marvelous on your dream day, book Perfection Bridal to get sensational bridal dresses ready.
Book now before it gets late!
Let our designers make it a special day for you!
Anissa Be
August 13, 2022.
Merci infiniment ! Grâce à Nadia et Soumia j'ai pu trouver la robe de mes rêves. Je n'ai pas trouvé de telles prestations sur Paris d'où je suis originaire, je recommande chaudement cette boutique !
Noura BH
August 13, 2022.
Amazing experience! A colleague actually recommended me that place and I am so glad she did… I ended up finding the perfect dress for my shape. Plus, the staff and especially Soumia was great and very attentive to my needs.
Ines Sidhoum
August 7, 2022.
من احسن المحلات 😍😍😍 جودة فساتينهم مميزة انا ممتنة لتعاملي معكم
Celia HAMITI
August 7, 2022.
I Would like to thank Nadia for her professionalism and guiding me to find my weeding dress. I have visited the store 4 times without purchassing the dress but despite all my hesitation she remained patient and Answered all my questions ans concerns.I would defenetly recommend Perfection Bridal Dubai as they really care about their brides.
Besma Aziri
August 7, 2022.
مكان كتير حلو، اشتريت تنورة كتير حلوة، ، خدمة الزبون مليحة شكرا كتييير و موفقين
Salima Belilita
August 7, 2022.
Thank you for the amazing costumer service and helping me find my dream dress within my budget.Can't think you enough❤️❤️
Virginie Vincent
August 7, 2022.
Second time in this shop but this time for my little sister. The dresses are beautiful and the advices of the owner are very good . Thanks to her, we were able to find my sister's happiness for her big day. I recommend highly this place in Dubai to find what you want !!!!
Amazing!
Je me marie dans quelques mois, j'étais un peu paniquée à l'idée de trouver une robe à temps, après avoir visité 4 boutiques de robes je n'ai pas hésité une seule seconde à confier cette mission à Nadia, elle s'est montrée à l'écoute et m'a immédiatement rassurée. Maintenant hâte de voir le résultat le jour J !! Merci encore pour l'accueil et le professionnalisme !!
Camelia Kebour
August 4, 2022.
Best service ever! I highly recommend. They have amazing dresses. Very good quality/price. The lady in charge was very patient and nice she did her best to make my day even more special! Thank you Perfection Bridal!

OUR OPENING HOURS : 10AM-10PM