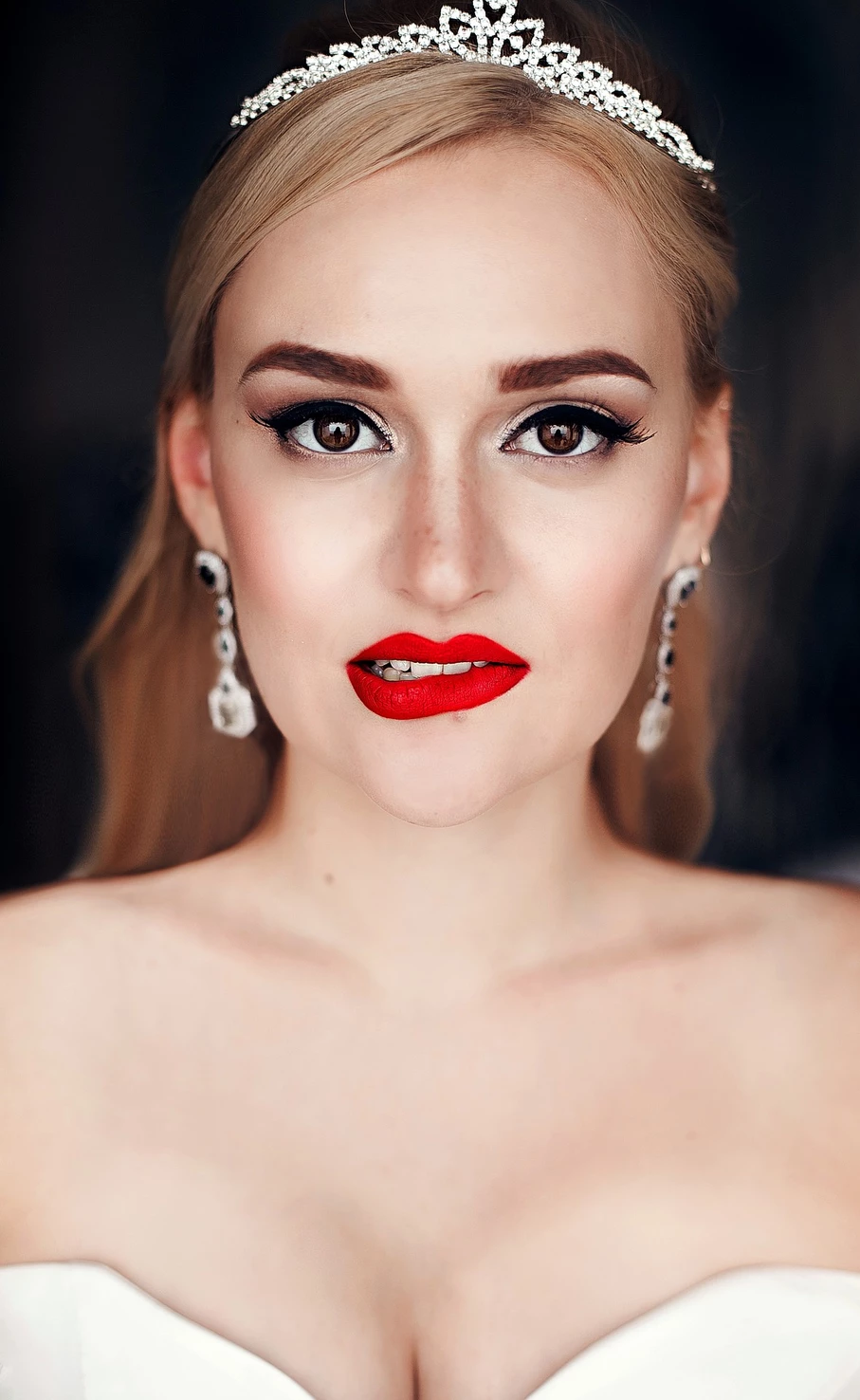 7 Essential Wedding Accessories You Should Never Forget Before Your Big Day
Your wedding day is probably one of the most significant events you'll cherish for many years to come. It's a day couples spend months preparing for, making sure every little element is nothing short of perfection.
One of the greatest things about weddings in Dubai is attention to detail. Despite all the madness that goes into planning, it's the little things that count.
From something as small as the jewels in a bride's necklace to the cuff links adorned by the groom, details like these portray an immense significance for the couple whose wedding it is. With that being said, keeping track of little wedding accessories can turn into a daunting task for many. Leaving things for the last moment can lead to anxiety and added pressure.
To help make sure everything runs smoothly, we've enlisted a guide to the top Dubai wedding accessories you should never forget before your big day. Let's take a look.
Jewellery
Arab women love jewellery and what better way to enhance a Dubai wedding dress than with the finest adornment of jewels.
Your jewellery should be chosen ahead of your wedding day. You must be aware of what complements your stunning wedding gown before making your selection.
Bridal dresses with high necklines should be paired with elegant chandelier earrings. Those with a deeper neckline pair well with chunky necklaces and simple diamond studs.
Don't forget about your sophisticated bracelet, jewelled watch, beautiful bangles and delicate wedding ring. The variety of stunning jewellery in Dubai is surely not worth a miss.
Hair Accessories, Veil, and Tiara
Accessories work well to liven up your wardrobe. They add that special touch on formal occasions like your wedding.
Hair accessories must match beautifully with your Dubai wedding dress. You can flaunt pieces such as a pretty and delicate pearl headband or a floral side clip. The choice is yours. Some brides also adore the use of fresh flowers incorporated into their hair. So make sure you have these on your checklist before the big day arrives.
In case you're planning to wear a veil, discuss the numerous options available with your Dubai designer. See what looks best and then plan your hairstyle in a manner that suits the veil.
Many Dubai wedding dresses when paired with crowns portray a majestic appeal. It's a true feeling of regal celebration when worn. You can choose from a diverse array of timeless jewelled crown pieces that work to bring out the best version of you.
Shoes
Shoes are of utmost importance on this special occasion. They serve to complete the bridal attire in a manner like no other. Style and comfort are two things you should definitely look at when purchasing a pair of bridal shoes.
It's a wise decision to buy several pairs for different parts of the occasion. Heels would go fantastic for the main ceremony. However, shoes with a flatter design would allow your feet to relax throughout the evening, the dance in particular.
Being practical is the best way to go about the situation. The last thing any bride would want is swollen feet post wedding! So make sure you've gotten this aspect taken care of immediately.
Clutch
A clutch serves two important purposes for every Dubai bride. Yes it ties the outfit beautifully together but it also carries some important items for your big day.
Bridal clutches are delicately produced with just the right amount of detail. They're made to blend beautifully with your Dubai wedding dress. So make sure you've got something that matches your attire.
These clutches are also great for carrying your cell phone, makeup essentials, little perfume sprays, chewing gum/mint and of course tissues for those emotional moments.
You can reuse the clutch again after your marriage as it's the perfect accessory for any formal outfit. So pick wisely!
Undergarments
Getting married is like beginning a new journey. And for this the bride must feel comfortable inside and out. You may think no one is looking on the inside but undergarments play an essential role in defining a women's confidence.
When you go bridal shopping, undergarments or lingerie should always be given great importance. Something that fits impeccably, accentuates your body's curves and gives you the comfort and confidence you need are a few considerations every bride should take.
Don't forget to buy something fancy and sexy for your honeymoon. Occasions like these don't come often in a woman's lifetime so do make the most of it.
Morning Robe
Believe it or not, a morning robe is a quintessential part of your wedding day. A lot of today's modern photo shoots revolve around being photographed during the pre-wedding phase. That means when your hair and makeup is being done and you don't want to ruin the crease of your outfit, you put on a robe.
You can aim for classic white or have one custom made with your initials engraved. How about getting matching His and Hers morning robes designed as a gift for your better half?
Imagine how cute it would be to sip on coffee the next morning with your partner wearing a robe that's similar to yours. Did we mention how useful of an item it is?
It's great for in between changes, trips to the spa, massages, pool side wear and of course when you're getting out a shower. There's no missing out on this before your wedding day!
Garment Bag for Your Wedding Dress
Your Dubai wedding dress is ultimately going to be the star of the show at your event. Whether you're returning from your dress fittings or are transporting the dress to the venue or hotel room, you need to ensure your dress has all the care and protection it deserves.
A durable garment bag is a necessity for every wedding dress. Not only will it act as a disguise from others viewing it before the ceremony begins, it will ensure the crease and fall stays in place beautifully.
Weddings should be celebrated with great cheer and festivity. When you've got all the little wedding accessories Dubai taken care of in advance, you can say goodbye to last minute stress. Now there's no reason why you shouldn't be enjoying your big day!