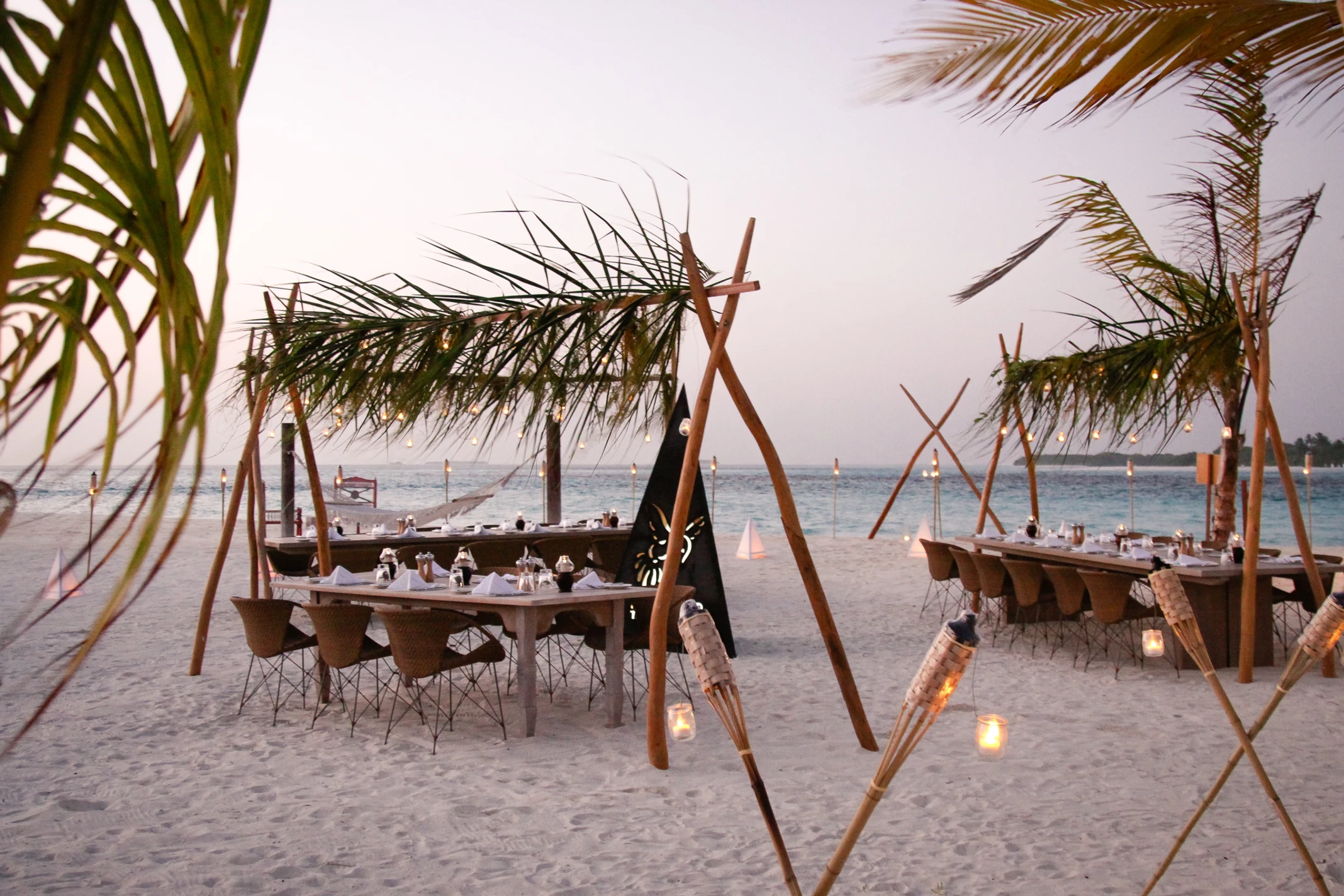 Perfection Bridal's Guide to Beach Wedding
The craze for beach weddings has always been on the rage and there's no stopping couples from hopping onto the bandwagon of exploring this fabulous theme. From gorgeous sunset backdrops for your photography to seamless décor that revolves around nature at its finest, beach weddings are a sheer treat for both guests and the hosts involved.
With wedding season always at an all time high, brides are on the lookout for all the wedding inspiration that they can get. And if you happen to be getting married anytime soon, Perfection Bridal has some great beach wedding dress designs waiting for you.
Here are the hottest trends related to how you can pull off a beach wedding in sheer style. So let's take a look.
The Venue
Venue selection is probably one of the most important factors that will go onto making your beach wedding a sheer success. It's super important to plan out whether or not you'll be having a destination wedding and if yes, where? Secondly, the ideal location as to whether you plan on hosting the event on a public or a private beach is super important. Many places require permits and have certain requirements that must be fulfilled ahead of time. Hotels situated on the beach side are great options as they're convenient for both guests and hosts.
Remember to always keep your view in mind as guests can't stop clicking away with gorgeous backdrops and your portrait sessions need to turn out fabulous too. Ensure there's plenty of shade available too in case it's too sunny or chances of rain are high. Don't forget to decide whether or not you plan on hosting your entire wedding ceremony and reception or solely the reception on the beach as this makes a big difference.
Wedding Dress Silhouettes
Beach wedding attire should be dreamy and sophisticated, comprising of a gown that flows seamlessly and allows the bride to move easily. According to fashion experts, flowy Sheath gowns, elegant A-line silhouettes and beautiful Mermaid styles are styles worth giving a try. Dresses with slits or tea length designs are to select for the after party or reception.
Remember fitting and hem length must be custom designed to absolute perfection to ensure a figure hugging design that's stunningly beautiful. Perfection Bridal has a fantastic selection of stunning luxury bridal and evening dresses in Dubai, so do contact us for more.
How to Perfect Your Footwear
Keeping the setting in mind, footwear appropriate for beach weddings should be comfortable yet stylish too. Crochet wedges, Manolo Blahnik flats, jewel embellished sandals, strappy block heel sandals and ballerina pumps is the type of direction you should be heading towards.
Beach wedding sandals are to be considered as a definite option for completing the look and having beautiful wedding pictures. They come in lace or in crystals.
Beach Wedding Décor
2018 brings with it innovative beach wedding décor trends that are sure to make your wedding a memorable event. We're talking a little drama being added with marble dance floors, plethora of textures being incorporated, linens with laser cut designs and the most unexpected floral centerpieces imaginable. It's the rise of botanical bliss themed bars, potted plants being placed on the aisle and lush wood pieces too. And if that wasn't enough, be prepared to witness colourful scented candles and bold themed rich colour selections.
Stunning Beach Themed Bridal Party Outfit Ideas
Nailing the bridal party attire is so important, especially for those picture perfect portraits. Strapless gowns in rich hues of wine red, sexy and sultry black midi skirts or monochrome breezy blue gowns that blend immaculately with the beach scenery is just the direction you should be heading in. We wouldn't mind seeing the bridal party dressed in fantasy inspired boho chic A-line gowns that depict floral prints in all its awesomeness.
Bridal Style Trends
Hair, makeup and accessories for brides to nail at beach themed weddings are so important for so many reasons. With the soft sea breeze blowing away, it's always a good idea for frizzy locks to be tamed with anti-frizz serum. Soft beachy waves, adorned magnificently with a floral headband speak dreamy vibes as do voluminous curls paired with a tiara. Braided buns with gorgeous floral components are other great options to try.
For accessories, statement earrings are a big YES but make sure you pair the look with a hairdo that allows your jewellery to shine. Choker necklaces, pearls or chunky gemstones reflect a charm of their own and can be used depending on your personal preference.
For makeup trends to flaunt, choose a foundation that withstands humidity and depicts a subtle appearance when reflected by the sun. Blend your look to avoid vivid lines and areas of grey. Play around with a pop of colour on your lips, while keeping the eyes bold and beautiful with voluminous lashes. With a dash of plump pink blush and highlighter, the beachy bridal bombshell look is complete.
#BeachWedding #DestinationWedding #FlowyWeddingDress #BeachWeddingSandals