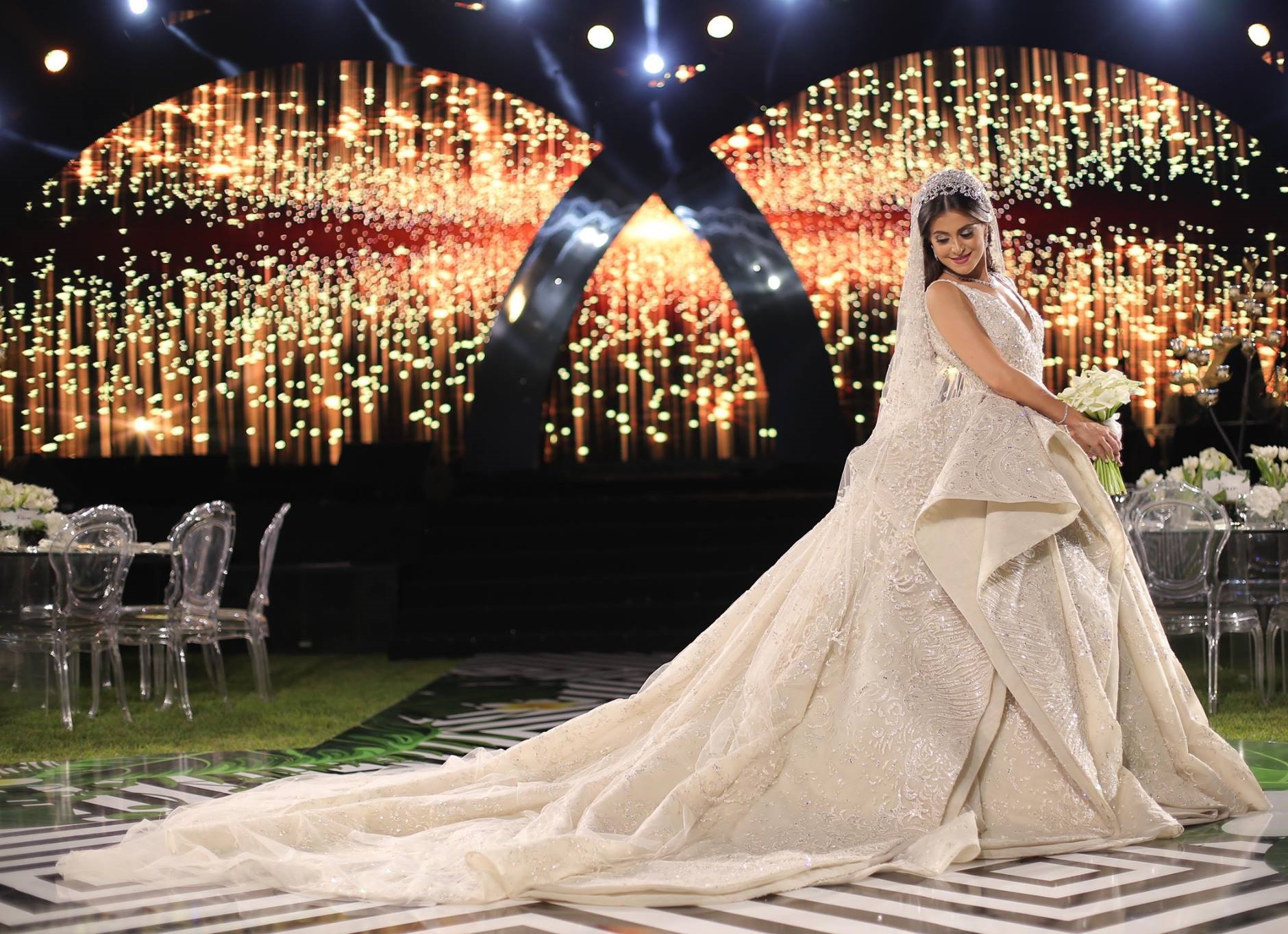 Weddings in Different Cultures: Lebanese Weddings
Lebanese weddings are grand affairs to say the least. From fashion and glamour to luxury décor and dramatic bride entrances, the events are truly worth taking notice.
And if that wasn't enough, the extravaganza is taken to a whole new level with state of the art entertainment, fireworks and tantalising foods that are sure to set those taste buds on fire.
At Perfection Bridal, we adore embracing cultures from all around the world and hence are able to give clients exactly what they need when it comes to wedding gowns and evening dresses. Taking inspiration from the latest trends and blending it with unique traditional elements and innovative designs, we're all about the best wedding dresses in Dubai.
Below, we'll take you on a mesmerising journey, as we explore all the exciting components that make Lebanese wedding an event worth cherishing for years. Trust us when we say that it's nothing short of an extravagant fairytale.
The Dramatic Bridal Entrance
It's undoubtedly a fact that brides are known to make stellar entrances at Lebanese weddings, leaving guests awestruck from every angle imaginable. Creativity at peak is displayed across all weddings in Lebanon with examples of entrances that include laser shows, fairy tale inspired horse carriages and even floating on hundreds of balloons too. Now that's what we call a breath-catching bride entrance.
A Grandeur Wedding Photo Shoot
They say pictures last a lifetime and this statement couldn't be more true. Lebanese brides and grooms go the extra mile to ensure their wedding photo shoot is nothing but perfection with stunning venues, seamless lighting conditions and props too.
Exquisitely Designed and Embellished Bridal Wedding Gown
From the likes of Ziad Nakad, Elie Saab, Zuhair Murad and more, the list of A-list designers that create exquisite wedding gowns for Lebanese brides is endless. Embellished with heavy crystals and beads, alongside a veil extending for miles, this is truly the ultimate example of a Lebanese fashion glory beyond bounds.
Lebanese brides make no compromise on their wedding attire, spending huge amounts of money to get a striking piece that's second to none. Paired with sensational footwear, intricate selection of jewelled accessories and a subtle arrangement of hair and makeup, these brides steal the hearts of many seated in the audience.
Glamorously Striking Guest Outfits
It's not only the bride and groom whose wardrobe is worth noticing at Lebanese weddings. The guests strike a pose in nothing short of fashion perfection, comprising of evening designer wear that's uber fancy to say the least.
Drop Dead Gorgeous Décor
The bolder and bigger the décor, the grander is the general theme that surrounds most weddings in Lebanon. Divine use of floral elements, candles and luscious greens are just some of the many components that light up the festive ambience in its entirety.
Fascinating Forms of Entertainment
Guests are given more than one reason to smile and enjoy a Lebanese wedding with fascinating forms of entertainment. Impeccable displays of fireworks, sword cake cutting ceremony, traditional music, immaculately chosen menus and wonderful Zaffa dance performances are sure to liven up anyone's mood at the wedding.
#LebaneseWedding #ElieSaab #ZuhairMurad #WeddingInspiration #ZiadNakad #Zaffa