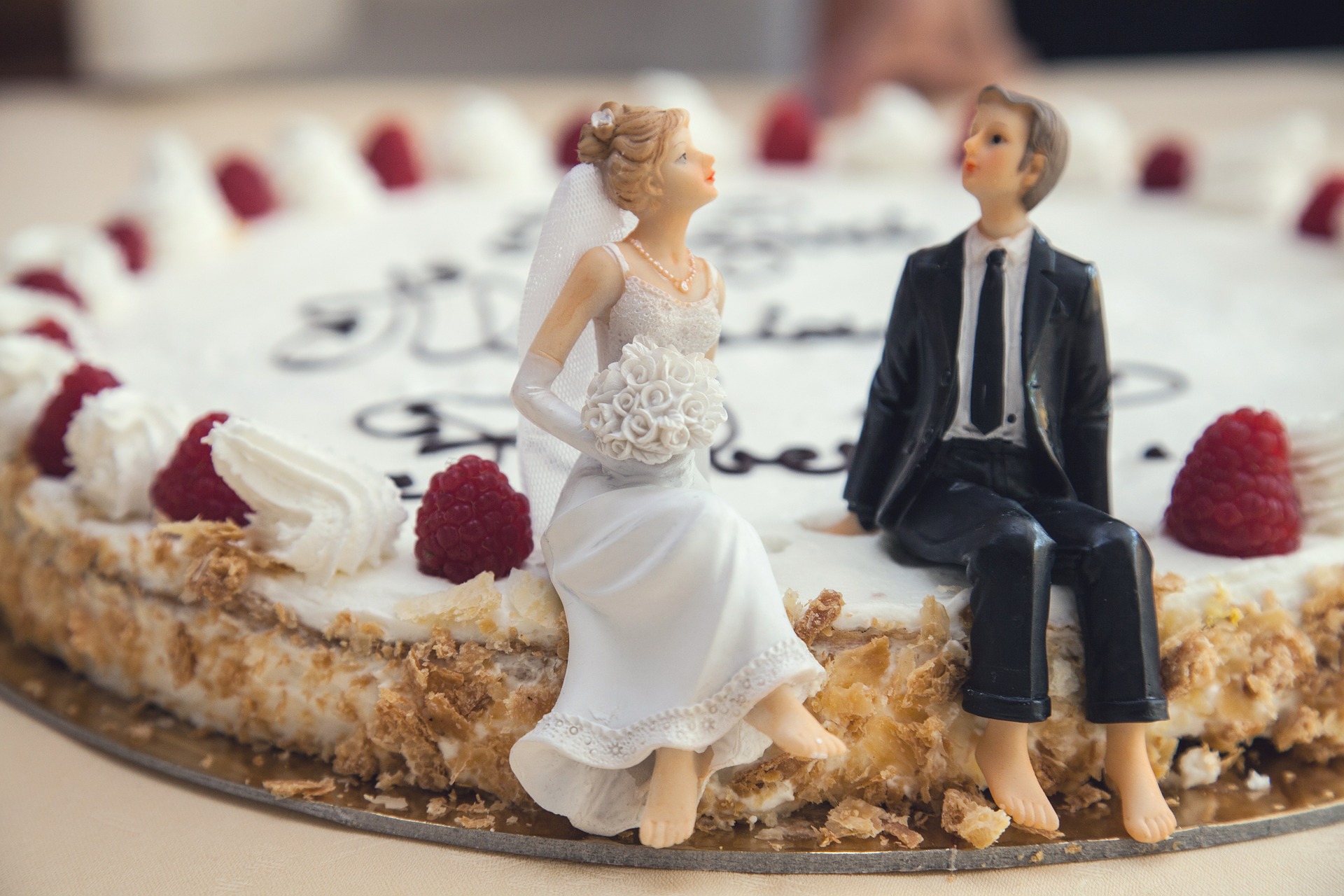 Have Questions? Perfection Bridal Answers Them All!
Bridal dress shopping is the most important aspect of your wedding preparations. It has to be your dream wedding dress that's unique to you. While bridal shopping can be exciting and fun, it can be overwhelming and tiring at the same time. Specially, if you haven't had planned or decided what you really want to wear on your big day or if the dresses are not affordable or of not a high quality.
It's better to research beforehand rather than being disappointed at the end of the day with no productive dress in hand.
And while doing your research you might just as well draw your attention to shopping for your dress online. There are a lot of shops, which brought their merchandise online, and it is not something unusual nowadays in casual clothes, footwear, accessories etc., as for bridal fashion it is not that common to find a shop with high quality, beautiful design and great fitting dresses. That is why we believe Perfection Bridal is quite special.
While shopping for your wedding dress both online and offline, some mistakes can be made, that is why Perfection Bridal boutique takes privilege to clear all your questions once and for all.
Quality Control
1. How the decorations are attached to the dress?
Wedding and evening dresses are usually available in both stitched and glued elements. Glued elements dresses are usually more affordable as compared to the embroidered ones and are a great option for getting a royal wedding gown for the big day only. If done skillfully and with proper care and technology, the difference will not be visible or sensible. Sometimes, the thermo-attached elements can hold even better then slapdash hand-stitched ones, so it really differs from case to case and is a matter of quality and price. Of course, hand stitching as well as machine stitching is primarily used in higher quality gowns, which overall look, feel and last better. We would suggest you to be informed about the method of attachment only for the sake of after wedding dry cleaning being done properly, even though the professional dry cleaners will know the difference themselves and will be able to treat each type with diligent care.
2. What kinds of materials are used in the dress?
It all comes down to your preferences and budget. It is possible to find a great looking gown that will be made from cheaper materials, the only downturn being the performance of the fabrics during the wedding day and after. Again, more expensive fabrics used in more expensive dresses will definitely have more attractive design, general look, they will feel more comfortable to be in, they will last longer, wrinkle less and so on and so forth. It is the matter of your taste and budget.
3. How to ensure perfect fitting?
Here is a small trick: body-hugging silhouettes such as Mermaid, Trumpet or Sheath will fit significantly better if made out of stretch fabrics – could be stretch satin, stretch silk, stretch lace and so on. You can take your exact size or slightly smaller, depending on the extent of hugging you want. As for puffy types – Ball Gown, A-Line, Fit-and-Flare – fitting gets even easier, because the hips are out of the equation, you just need to get the right size of bodice combined with right length, including heels adjustment. And the last super tip: the corset fastening rules the fitting kingdom for all silhouettes, allowing to easily make the dress fit the bodice and sometimes even upper hips. Even better if combined with inner zip.
Choice Related
4. What is your price range?
The price range of wedding dresses in Dubai can get anywhere from AED 1,500 to AED 50,000 and then till infinity because there is no such thing as too expensive wedding dress.
The price range varies from one dress to another, depending on the quality of work, materials used in a dress and very often the degree of fame of the designer who made it. Perfection Bridal offers wide collection of high quality, made and designed in Europe wedding gowns in the range of AED 3,000 to AED 15,000 and evening dresses between AED 1,500 – AED 4,000. You can also design your dream gown with us based on a sketch, mood board, set of pictures or just by expressing your ideas.
5. What can I get with a budget of 10,000 dirhams?
In Dubai it could be a well-known designer dress (discounted, sample sale piece, old collection and simple design) or less well-known designer gown (brand new, richer design etc.) Perfection Bridal has many beautiful pieces of bridal gowns in the range of 10,000 dirhams too. They are very elegantly styled and beautifully constructed. We would suggest you to surf our collection in order to see all of the dresses available. You can also customize your own dress within 10,000. We are constantly renewing our collection and searching for new talented European designers to introduce to the region. However, if you don't find what you are looking for, do ask us for a specific design, because it is sometimes a case that the desirable design could be found and brought to you, or has already been found but has not been posted on the website yet.
6. Can I get the same dress in different colour?
There is usually a designated set of colours in which each model can be made. Do not be afraid to ask consultant about variations. Even if it is not predetermined in the catalogue, it may be possible to make it in your dream colour. But make sure to add extra time for searching process.
Dress Alterations
7. Can I change anything in the dress?
You can make your desired amendments in the dress of your choice and Perfection Bridal will be happy to help. You can customize your dress as per your choice and liking and we will do it for you after thorough and friendly consultation session.
8. Can I add crystal elements to the dress/veil?
You can definitely add crystals or other elements which you like in your dress or veil. We would be happy to guide you where it would suit and look pretty the most on our consultation session.
9. Can I add a piece to the dress or can I make the dress more conservative?
We respect your concerns and decisions and we will do our best to get the dress as you want. We would be happy to cater your special request and make it happen practically. If you add an extra piece to your dress, the piece will be charged extra as per boutique policy.
10. Do you work with or recommend any seamstress?
Quite an important question to ask. There are several ways alterations can be arranged in salons in Dubai: the salon will have own team and alterations will be done free or for additional charge, the salon will be able to recommend some atelier with or without special discounts, the salon will be able to recommend one or several trusted tailors. Due to the nature of online business, Perfection Bridal offers made with your own measurements dresses that will not need any alteration, and for any other matters, can recommend trusted tailors based in Dubai.
Extra Value
11. Can I get the dress for cheaper if I don't have issues with time?
If you have enough time in between your dress selection and your wedding, you can get your dress at a much cheaper price. For example, there can be no changes made in a readymade dress and the price is fixed too. But, if you have time in which another dress can get ready, you can customize your wedding dress according to your budget and liking and get it at a cheaper price and simply perfect.
12. Do you have any partners who can give me special rates because I bought the dress from your store?
It is very often that bridal salons in Dubai will have a wide network of wedding vendors such as photographers, wedding planners, florists, tailors, dry cleaners etc. So never be shy to ask and receive extra value, it being an advice or even a discount.
We hope we covered all the main topics of interest of every bride. And it will make your searching experience much more easy and pleasant. And if you have any unanswered questions, do ask them in the comments below or just contact us! We will be very happy to tell you all we know!
May you find your perfect wedding dress!
#Quality #Fabrics #Alterations #Fitting #DryCleaning #Dubai #WeddingDress