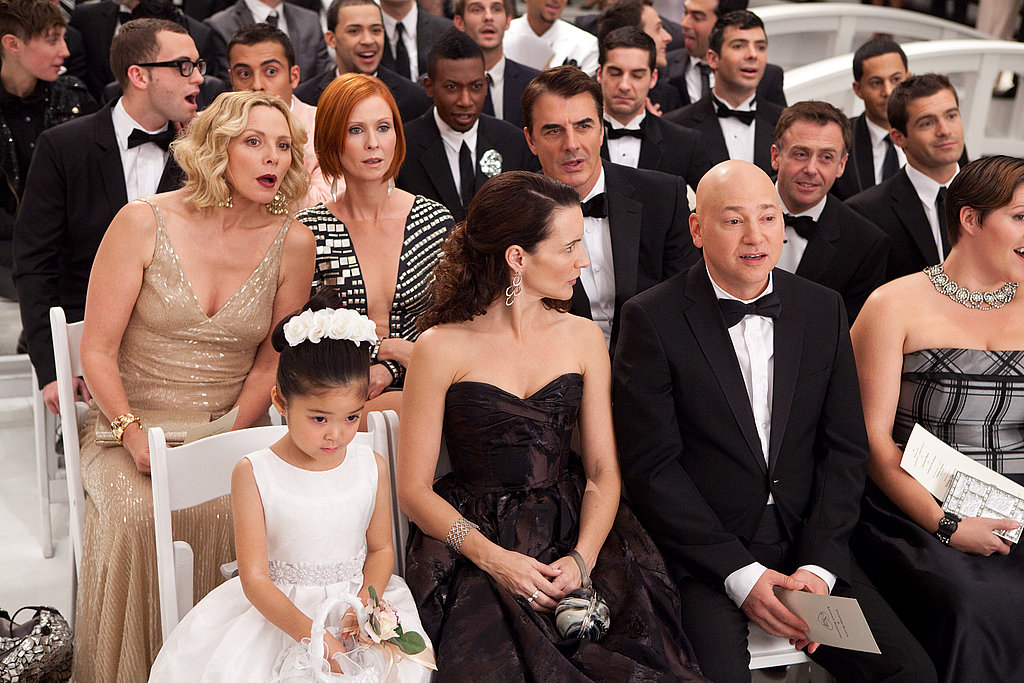 8 Awesome Wedding Ideas for Your Big Day from Hollywood
From the Girl Next Door to the Diva, whose wedding on the big screen could be a dream come true for yours?
Growing up, a woman can recall a lot of things that must be too strong a memory to forget, and that includes her favourite items of a wedding list. If a wedding list is an alien term to you, then it won't be after you have watched an ample amount of chick flicks, all focusing on the ultimate goal of finding one true love and getting a big diamond on her finger.
What proceeds is the fairytale wedding. A time of sheer bliss, filled with love, tranquility and romance in the air. Before the gigantic leap could be taken, a wedding must be planned. So what better than Hollywood movies to give you inspiration for your wedding planning?
Let's get started on what you could totally borrow from the movies for your wedding day which wouldn't necessarily burst the bubble of fantasy; in fact, what it could do is give you sufficient ideas for your big day.
Mama Mia! An Aquatic Wedding Affair
If you aren't already hooked on an exotic location for your destination wedding, ideas from this movie will make you go gaga. If this one's on your to watch list, watch it before the 2018 sequel is aired, and of course before you head to plan for your big day.
The aquatic hues of the Greek Island the film has been focusing on, Sophie's wedding could give you a glimpse of what a wedding amalgamated with a vacation could turn out to be.
Bride Wars –Friendship Meets Sophistication
There's one thing this timeless tale of friendship and love tells us, your best friend could turn into your foe in no time and also turn back to being better than best friends; all over a wedding date and venue.
There is no better venue than Plaza Hotel, which is the dream for a lot of girls just like Emma and Liv. From collecting trinkets to extended wedding planning and the stress it all brings, this movie is a true depiction of what dreams come true look like and what hard work goes in to achieve them.
Elegance is what the theme was in the double wedding, from ivory dresses to gold chandeliers, champagne clicks and reserved dance steps. If simple and stylish is what you're looking for, you might get a lot of wedding ideas from this movie.
Twilight –An Ounce of Natural Beauty and Light
Set amidst the green goodness of the woods and close family and friends, an unusual wedding venue idea is what could easily be the inspiration from this movie. Floral arrangement in a pastel colour range could be a wonderful idea especially for a summer wedding.
You can arrange a garden wedding with a similar theme, and decorate the altar with flowers of the season. Summer dresses could also be a wonderful choice for the bridesmaids, from strapless powder blues to creamy beige with a hint of pink.
The Wedding Planner –A Few Steps for Arrival at the Altar
Wish you could steal a few graceful steps from the classic movie The Wedding Planner? How about the father of the bride giving her away with a swift dance on his way to the altar? The idea is to have a few twirls before the couple says I do' and heads for the actual first dance.
A little hop, a little fun could only bring a little more laughter to the emotional part of the wedding. So remember Jennifer Lopez gazing longingly into the eyes of Matthew McConaughey when he surprisingly caught her in his arms? It just has to be altered a little, but the move could totally be copied.
The Hangover –Solve Pre-Wedding Surprises with Ease
Now The Hangover is a movie from which you need to be careful not to take too many ideas. But one important idea from this movie is being ready for small unplanned things to happen and tackle them with ease and humour. You have to keep in mind that some small surprises can happen every here and there while planning your big day and during your wedding. But hey, be prepared and remember there is no such thing as an unsolvable surprise! You have to trust the rule, feel the magic of the moment, relax and enjoy your wedding to its full!
Sex and the City Movie –A Bridal Dress Doesn't Necessarily Have to be Traditional
Glamor and romance is what this movie is about. Carrie Bradshaw's (Sarah Jessica Parker) wedding dress speaks of personal style and customization. Who says a bride has to stick to a definite shade of white and nothing else? A colourful feather in the bride's hat gives a glimpse into what could be done with the attire. For example, a veil in contrasting shades such as black, maroon, turquoise, etc. Or a pair of athletic shoes with a short bridal dress could be a sporty yet vibrant look.
I Love You Man –Bros Give Away The Groom
A strong bond for men is unshakable and one of the gang getting hitched often questions it. So, why not have the groomsmen give away the groom to the bride for the vows? This incredible idea could give birth to new fun traditions like vibrant best man/ groomsmen outfits, a few games on the go for the bride to catch her actual catch, and a few treats to be offered to them in exchange for the groom.
Bridesmaids –The Un-identical Bridesmaid's Dresses
There doesn't have to be a dress code for the dedicated bridesmaids, as the movie Bridesmaids depicts, you could shuffle the shades belonging to one theme. It's a splendid idea to incorporate a theme instead of dress code such as college grads (props included), nursing school, fifty shades of purple, cowgirls, etc.
Looking for movie inspired bridal gowns in Dubai? Look no further.
Perfection Bridal is replete with a wide range of wedding dresses and wedding gowns in Dubai. The wedding specialists have a variety of modern and traditional bridal dresses and is a one-stop shop for affordable wedding dresses in Dubai.
#DestinationWedding #ForestWedding #ElegantWedding #BeachWedding #WeddingDress #BridesmaidsDress