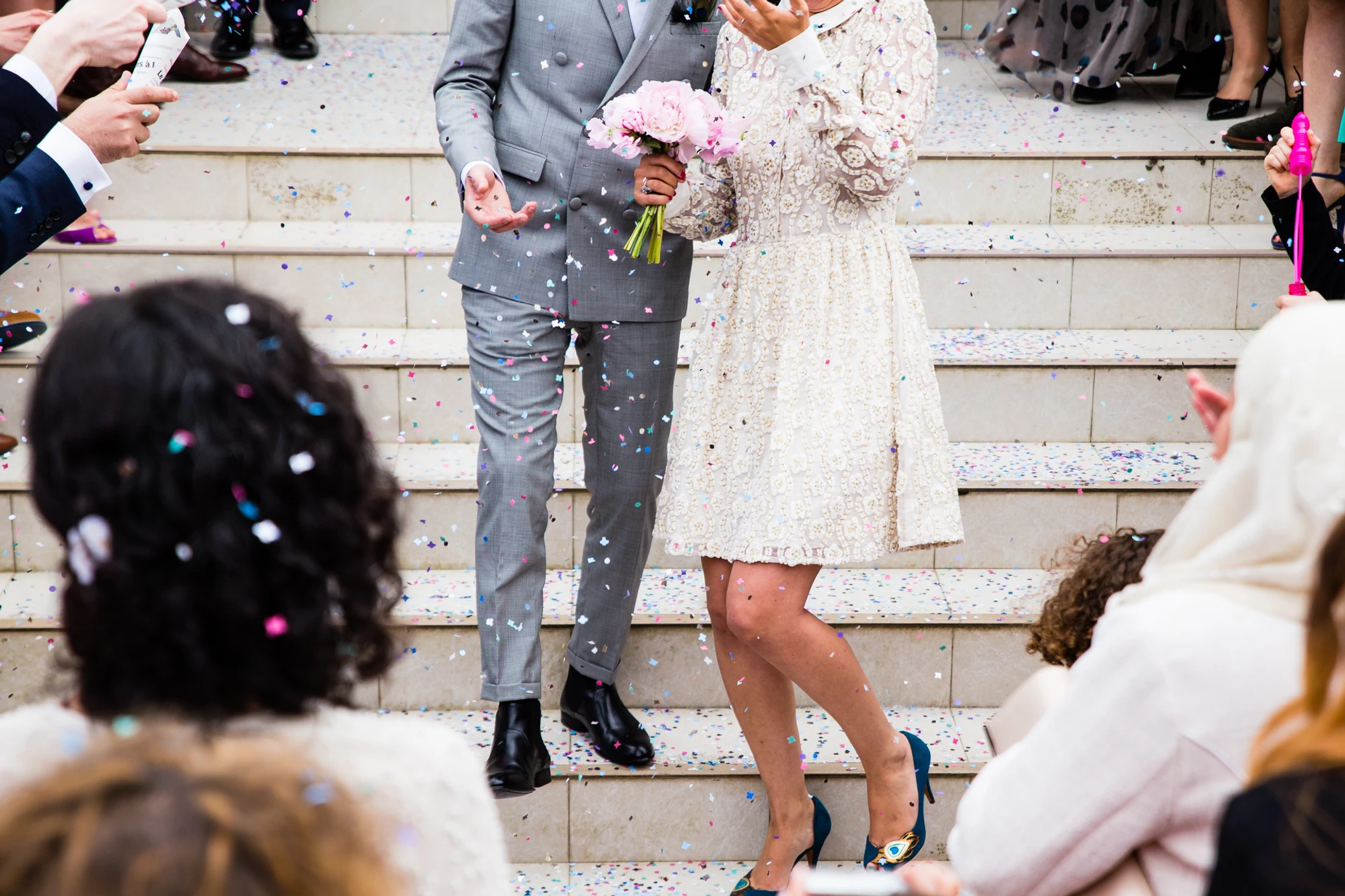 7 Useful Tips for What to Do With Your Wedding Dress After the Big Day
Without a doubt, your wedding dress is a crucial part of your big day. From the designer to the cut and whatnot, many brides spend a fortune on their wedding day gown.
It's not just an ordinary piece of fabric. The wedding dress reflects a bride's personal style and vision, while acting as a symbol for the love she shares with her better half.
With such important sentimental value and feelings attached, many modern women find it difficult to decide what to do with their wedding dress during the post wedding period. This may be one of the main reasons they pack it up, allowing it to dust over the years.
If you happen to be part of those who are clueless about how to utilise your bridal wear or find it hard to watch your beautiful wedding attire hanging solemnly in the closet, we've got some great news for you.
Our list of top 7 creative ways on what you can do with your wedding dress after the big day will surely motivate you. Let's take a look.
Shop Smart
This idea is great for brides-to-be who are on the lookout for wedding gowns for their big day. Planning ahead is always a great idea when you're shopping for the wedding. Be mindful of dresses that can also be effectively used after the big event.
Some great places to keep a check on in Dubai are reliable online stores like Perfection Bridal. Their latest collections are not only affordable and fascinatingly beautiful, they are useful too. Many bridal gowns are modern, chic and above all, multipurpose. That means they can be used either as a wedding dress or as elegant formal evening attire. The choice is all yours.
What separates these signature Dubai wedding dresses from others is their detachable train. That means you can make use of the gown whenever you feel like it for other occasions, not just the wedding.
Splurge without Fear
Sometimes saying no to luxury can be difficult, especially when it comes to bridal wear. If you have the means to do so, splurge all the way on your favourite designer gown. You don't have to bear all the guilt of doing so because there is a method on how you can recoup a chunk of the cost encountered. And that is by selling it.
All you need to remember is to buy the dress from a high quality online store at a cheaper rate. This way, your dress is bound to retain most of its value. Then sell away without fear.
Passion for Fashion
This tip is great for all those who have the talent and creativity for fashion. Why not alter the dress in such a manner that it's perfect for other occasions.
We're talking about tailoring, re-coloring or dying the dress in a beautiful hue. After you've managed to revamp your bridal attire, flaunt it with confidence at formal events. We're sure no one will be able to recognize where you got the dress from in the first place.
Be Generous
In case you happen to be feeling generous, this idea will definitely work your way. You can always donate your wedding gown to numerous charity organizations across the globe.
The offerings will end up at the doorstep of those in need. There are also a number of Trusts who accept wedding dresses, sell them off and then donate the proceeds to a particular needy cause.
The immense pleasure of knowing you've helped someone in need really goes a long way.
Save it for Future Generations
Passing on items to future generations is truly something special. If you're not bothered by the bulky size and storage space your wedding attire takes, why not save up for the future. Keep your gown for your future daughter or daughter in law.
It might appear as an extremely far-fetched idea right now, but we promise the wait will definitely be worth your while. This is also a wonderful way of preserving your dress in the hands of your future generation.
The tradition of inheriting wedding gowns may also allow you to connect with loved ones on their special day and it's a beautiful feeling.
Host the Ultimate Party
If you're renowned to being a great host, why not surprise guests with this unique idea revolving around your wedding gown. Invite your female friends over for a bridal themed evening cocktail event but make sure you've made them clear on the theme's dress code.
There's nothing more fascinating than a party that comprises of playing dress up with dear ones, enjoying a delicious menu and a little chit chat of course. You wouldn't be surprised at the feeling of nostalgia in the air. Did we mention the fabulous memories guests would hold of your party for years to come. It's a unique treat indeed.
Trash the Dress Photo Shoot
"Rock the frock" also known as "Trash the dress" or "Fearless bridal". All are used to describe a unique but intriguing wedding photography style. Mind you, this idea is more for the adventurous souls and not for the faint hearted.
At these photo shoots, dressed in wedding gown bride is made to stand out at an exotic and adventitious environment. The contrasting difference produces a beautiful picture that can be recalled for years.
Some great examples include artistic photography incorporating a bride wearing an elegant wedding gown but standing on the verge of being underwater or a bride seen mountain hiking as it's her spouse's favorite hobby. Like we said before, those who aren't a fan of ruining their beautiful gowns should steer clear of this idea.
The possibilities relating to how you can use your bridal wear during the post wedding time frame are endless. There are many simple yet smart tips and tricks on this list to remember.
No matter what you select to do, there's one important thing to keep in mind. And that is you were lucky to be a bride one day and that's a memory you can cherish forever.
#WeddingDress #TrashtheDress #WeddingThemedParty #WeddingDressesDubai