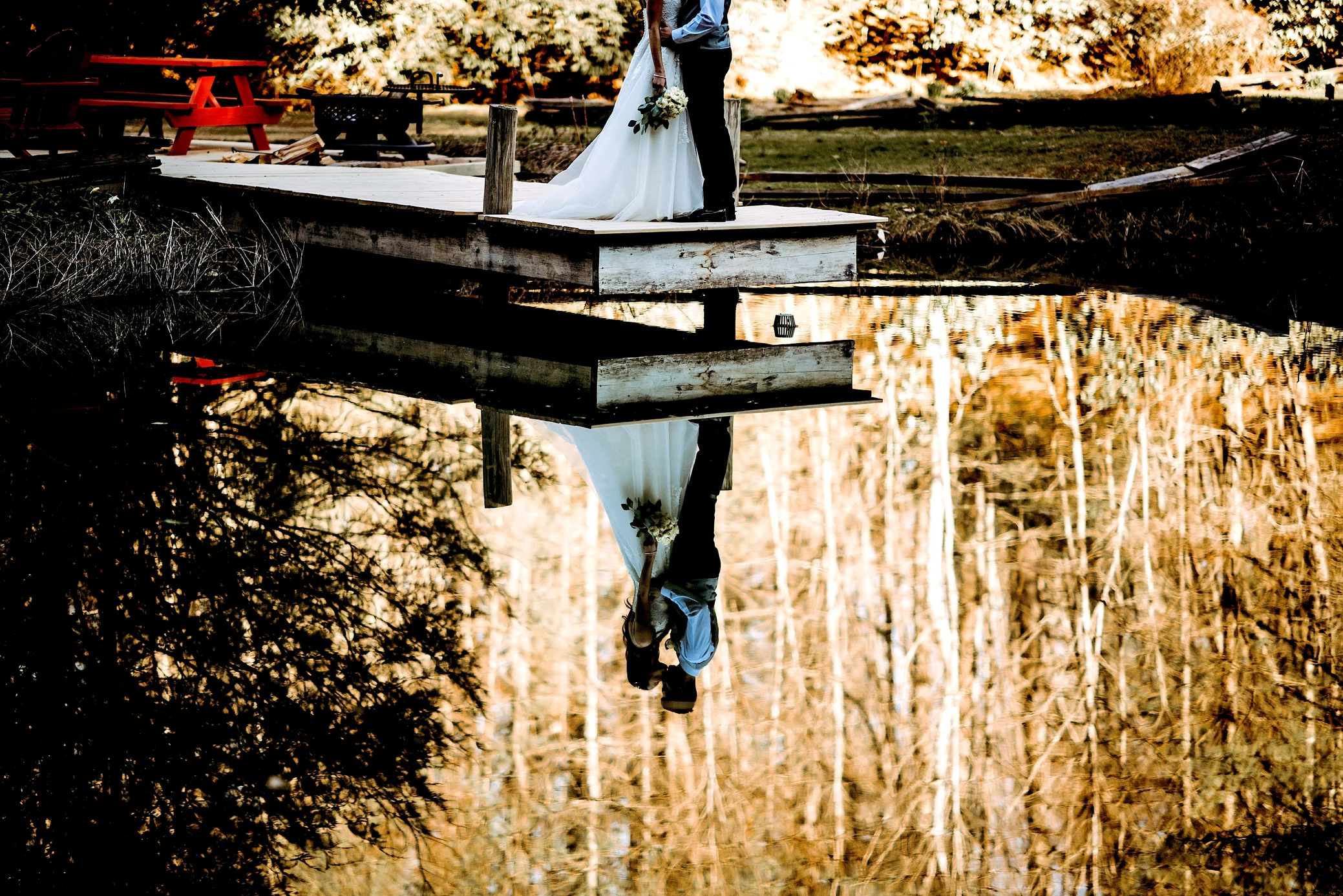 Perfection Bridal's Guide to Rustic Wedding
There's just something seemingly fabulous and intriguing about rustic themed weddings. From their laid back and cozy vibes to their mesmerising hints of vintage glam, rustic weddings are a theme that's loved by guests of all ages.
At Perfection Bridal, we're all about giving you wedding inspiration that you'll simply adore and thank us for in the long run. Here are our top picks for the most head over heels rustic themed wedding details ever.
What are Rustic Weddings?
Before we go all out and about into the tiny details that encompass a rustic wedding, it's important to understand what the term rustic means in the first place. A rustic wedding is the name given to a formal event that usually incorporates elements of the countryside such as farms, barns or a vintage style. To put it simply, it's a wedding that pays tribute to the greatness of the outdoors.
How to nail the rustic themed wedding?
Ideal Venues for Rustic Weddings
A formal banquet or dining hall is a big NO in our books when it comes to rustic themed events. Instead, you should be thinking more along the lines of casual chic such as a rustic barn, old vineyard, lively botanical garden or in some instances, even your personal backyard too.
Dress Silhouettes for Rustic Weddings
What could possibly be more important than the bride's and groom's outfits? With all eyes on the bride and groom, dress silhouettes to consider for your rustic themed wedding include the following:
Grooms can nail the rustic appeal with gingham and a sexy bowtie. Khaki suits also do justice to the rustic appeal.

Brides can wear whatever their heart may desire but keeping in line with the vintage flair, there are some important decisions to make.

Vintage inspired lacy gowns are a big yes and so are fairy tale inspired regal ball gowns. For those possessing a slim silhouette, experimenting with a sheath dress is a good idea.
Decor Ideas for Rustic Weddings
Let's face it; your décor makes a huge difference in letting guests know they've entered a rustic themed event. There is a never ending list of causal décor items to choose from. And an added bonus point is related to the fact that you can save up by creating things on your own:
Add a romantic vintage flair using string lights

Use of seamless vintage wreaths on chairs add a unique and subtle touch

Replace table linens with placemats with kraft paper

Create a mini DIY tree stump and place your table numbers, floral arrangements and candles on them

DIY mason jars painted in stunning hues can be used to display wildflowers or act as innovate wedding guest gifts

Spell out your wedding initials in a rustic manner using marquee lights

Bottles act as inexpensive and rustically glamorous décor
Hair, Makeup and Accessories for Rustic Weddings
A rustic themed wedding bouquet can seal the deal in the perfect manner, comprising of creamy tulips and a blend of bright sunflowers. Go vintage chic with a woodland arrangement that uses wildflowers effortlessly

The bride's hair can be styled gracefully in a bun with stunning details of baby breath being scattered across her hair

Makeup can be kept simple yet chic with neutral colors that blend beautifully with the gown