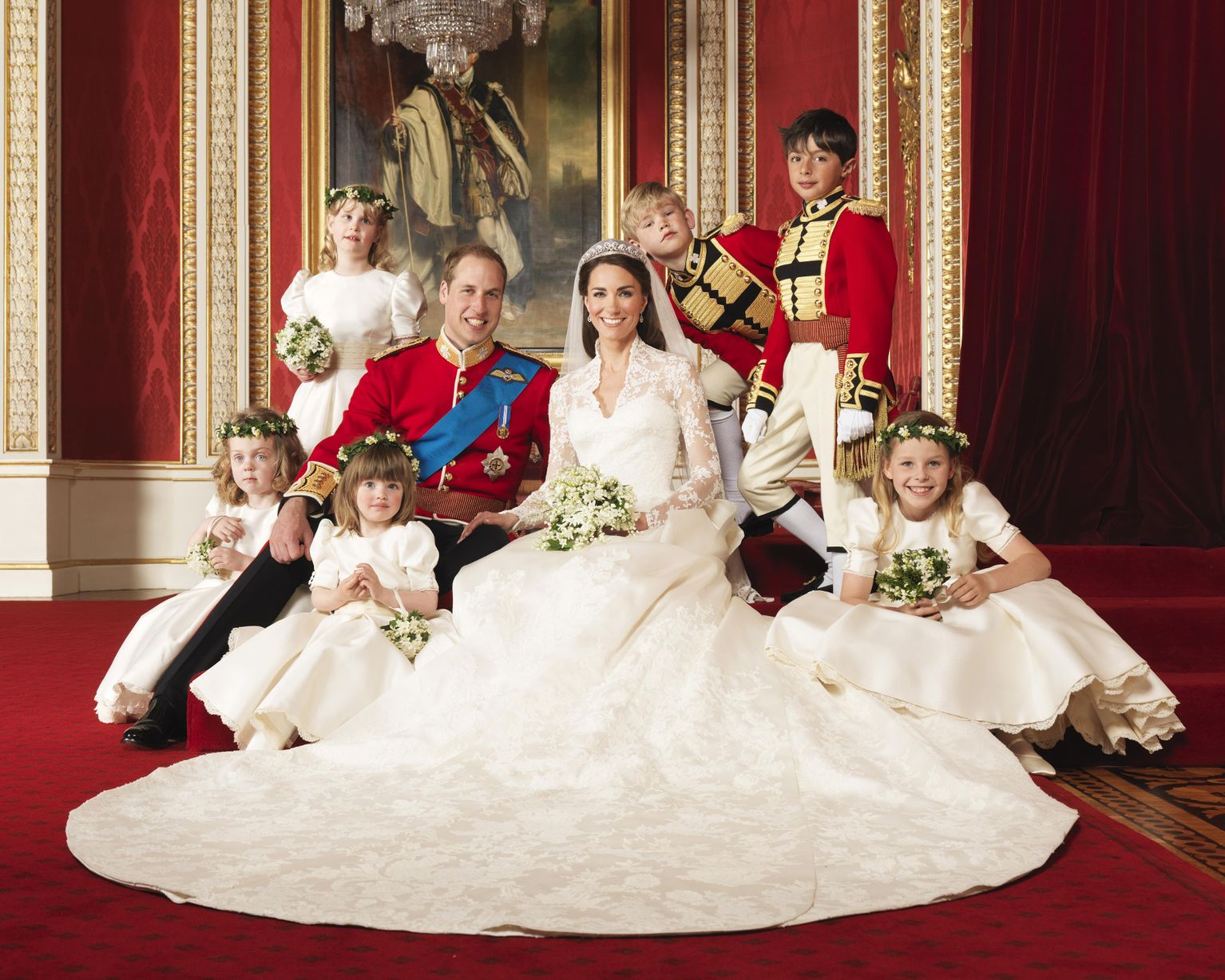 Throwback to Kate Middleton and Prince William's Wedding
Royal weddings have always caught the attention of people worldwide. With this year being all about Prince Harry and Meghan Markle's wedding, we thought why not take you down memory lane and talk about the wedding of Prince Harry's elder brother, Prince William.
The Wedding Ceremony
This grand, royal wedding of the couple who had been dating since 2004, took place in the Westminster Abbey. The abbey was custom decorated with twenty foot tall trees, hornbeams and field maples to add to the regality. To add to the royal ambiance, the abbey's choir performed orchestral pieces like 'Fantasia on Greensleeves' and 'Farewell to Stromness'. Hymns like 'Jerusalem' and 'Love Divine All Love Excelling' created an ethereal environment. John Hall the Dean of Westminster was involved in officiating the wedding for the greater part.
The Bride's Glam
As soon as Kate Middleton stepped out of a black Rolls-Royce to enter the abbey, people all over the world were mesmerized. She looked like an angel in her Alexander McQueen ball gown which was designed by Sarah Burton. Shane Conolly took to the task of designing her bouquet with flowers like Myrtle, Lily-Of-The-Valley, Sweet William and Hyacinth. Kate adorned herself with a tiara borrowed from Queen Elizabeth which has 739 cut diamonds and includes a total of 149 baguette cut diamonds. Kate got to wear this amazing tiara which was designed at the order of King George VI in 1936.
If her tiara had historical significance then it was only fitting that her wedding ring had some kind of story too, and it does. Her wedding ring was once worn by Princess Diana, mother of Prince William. This ring which was resized for Kate was a twelve carat, oval, blue sapphire ring bounded on sides by fourteen solitaire diamonds.
The Groom's Ardency
If the bride was getting all dolled up, then the groom was also trying to look his sharpest. Prince William wore an Irish guards' officer's uniform. He wore a Knight of the Order of the Garter's star to adorn his uniform accompanied by a forage cap.
Celebrity Attendees
Since it was the royal wedding, stars from all over the world were invited to attend the wedding ceremony and the after party. Notable people who attended the wedding were Elton John, Victoria Beckham and Ellie Goulding. A lunch-time reception was hosted by the queen at Buckingham Palace which included 300 guests from all over the world.
The After Party
After the grand reception at the Buckingham palace, Prince William and Kate Middleton drove to their new residence to prepare for their private evening dinner. The now Duchess of Cambridge adorned herself in a strapless dress designed by Sarah Burton and let her hair down for this rather casual event.
The after party included close friends and family and a performance by Ellie Goulding singing her rendition of "Your Song". Prince Harry gave a naughty speech full of jokes at his brother's expense. It all ended at 3 am with lush fireworks in the palace grounds.