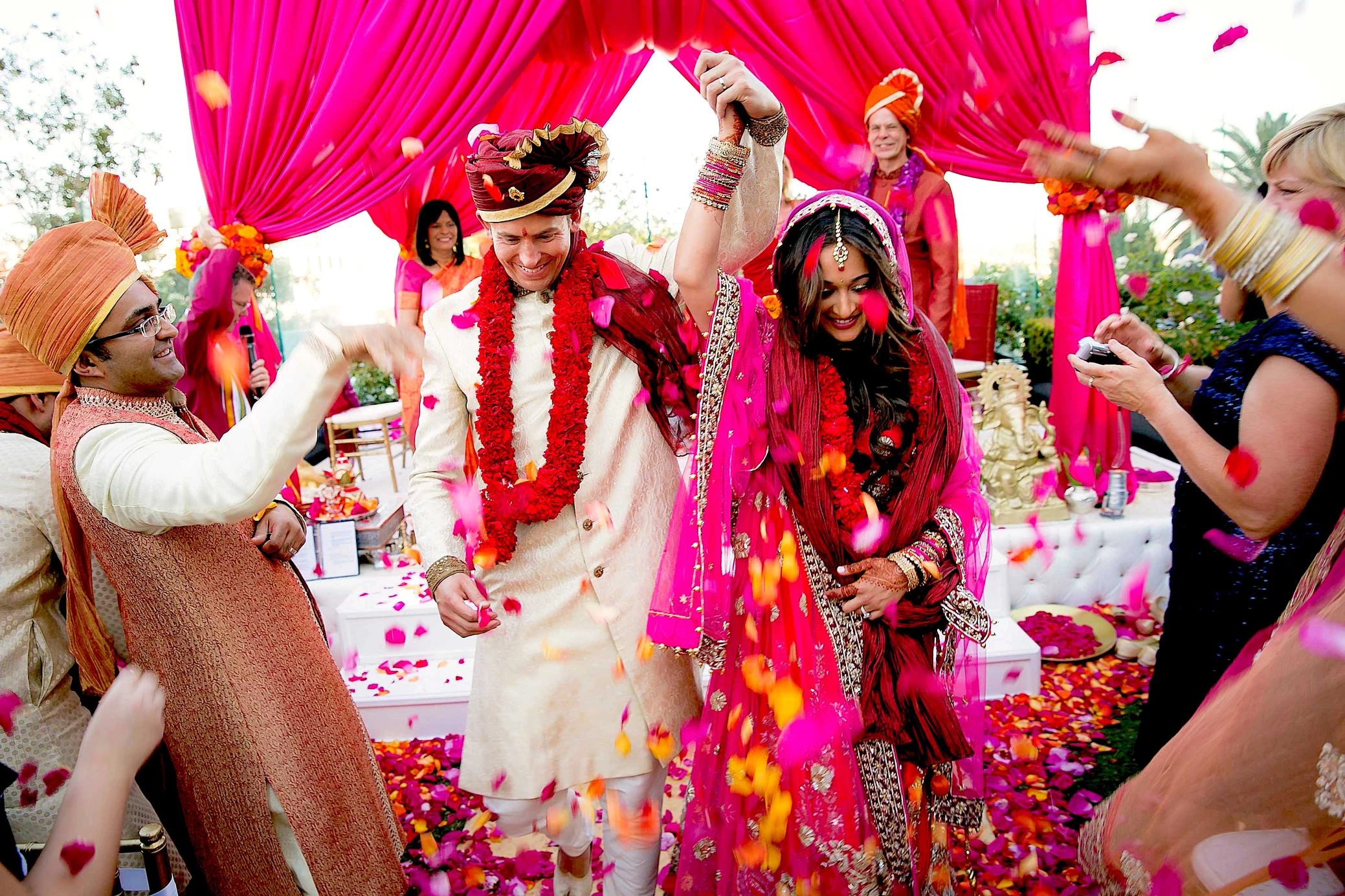 Weddings in Different Cultures: Indian Weddings
If there's one cultural wedding everyone loves attending, it's a big fat Indian Wedding. We kid you not when we say that Indian weddings are so much fun. The attractive vibrancy, loud music that makes you want to get up and dance, detailed decor elements, stunning wardrobe, graceful hospitality and delectable cuisine are just some of the many things that makes Indian weddings an absolute treat to be a part of.
At Perfection Bridal, we adore being part of a multicultural community, serving clients of various ethnicity and cultural backgrounds here in Dubai. Today, we're exploring Indian weddings and trust us when we say that this post is surely worth a read.
The Indian Wedding Ceremony
Wedding ceremonies held in the Indian culture are a grand affair that last a duration of 4 to 5 days. There are pre-wedding functions, the main event, and post weddings function too.
Pre-wedding festivities comprise of lots of food, dance and basic preparations done to prepare both the bride and groom for their big day ahead. This includes the Haldi, Sangeet and Mehndi ceremonies.
The main wedding function is where the bride and groom perform a series of rituals where they are blessed spiritually to become bonded in the sacred pact of marriage. The bride and groom take seven rounds around fire as a means of symbolizing their togetherness forever, alongside a number of mantras being cited by the priest.
Post wedding festivities comprise of the bride going to the groom's home, where she will reside forever by his side. It is an emotional event but one that the bride will cherish for the rest of her life. A number of dinners and receptions are held for the bride and groom by loved ones as they begin a new journey in this world together.
The Grandeur of the Indian Dress
The bride usually wears red on her big day. This is a tradition being followed for generations. Her makeup is heavy and she is decorated in gold jewellery ornaments and floral décor in her hair. The dress style is usually a sari with intricate embroidery and designs. This can include heavy embellishments in the form of silk thread, motifs and beads as well.
The groom usually wears a white or cream hued kurta or long shirt with trousers. The look is completed with a turban or pagri that pulls the outfit together seamlessly.
The Indian Wedding Attire of Guests Attending
All wedding guests attending display the vibrant use of colors, patterns and designs. Women can wear shalwar kameez, saris or long skirts with a short blouse, called lengha choli. Their makeup is done heavily with jewelry, flowers in their hair and the use of dark kohl on the eyes being striking features. Men usually opt for kurtas in vibrant hues.
The Stunning Indian Wedding Décor
Bright string lights, roses petals, candles and fireworks are used to light up the ambience in most Indian weddings. Bright backdrops, chairs laden with silk covers and white strings of jasmine flowers are a common sight to witness at Indian wedding functions.
The Venues
Traditional Indian wedding ceremonies are commonly performed at Hindu temples, whereas the subsequent celebrations, including receptions and other festivities, can be hosted at a range of venues such as banquet halls, gardens, hotel ballrooms, or even the bride or groom's ancestral villas. These venues are selected based on the preferences and budget of the couple or their families. While the temples provide a sacred and auspicious setting for the wedding rituals, the other venues offer a larger and more lavish space for guests to enjoy the post-wedding celebrations. The variety of options ensures that every wedding is unique and tailored to the couple's desires.